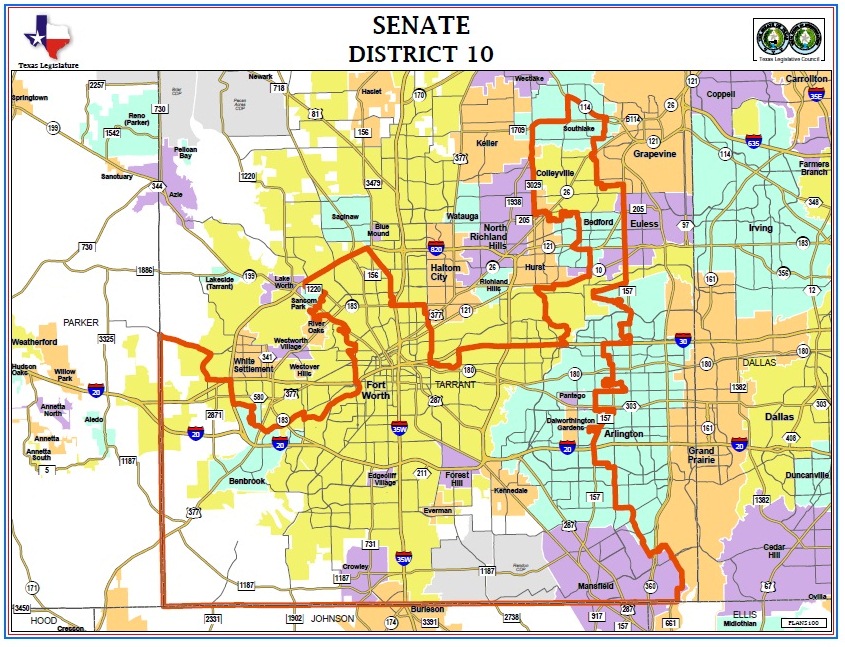 District 10
Find out if you live in Texas State Senate District 10 by going to the Texas Legislative Committee and clicking on the appropriate link under "maps" depending on what device you're on. You can then insert your address by clicking "Find".
Register to Vote
Register to vote by going to VoteTexas.gov. You simply need to fill out the application and mail it in 30 days before the election.
Find Your Polling Place
Your polling place should be printed on your voter registration card. However, for more information, you can go to Where to Vote under VoteTexas.gov.